Latest Interview with author Yudron Wangmo

Vajrayana World
Yudron shares her experimental journey as a Vajrayanist novelist for teens.
The strong story-telling tradition in Tibet inspired Yudron to write her
novels to help teenagers understand and heal their experiences.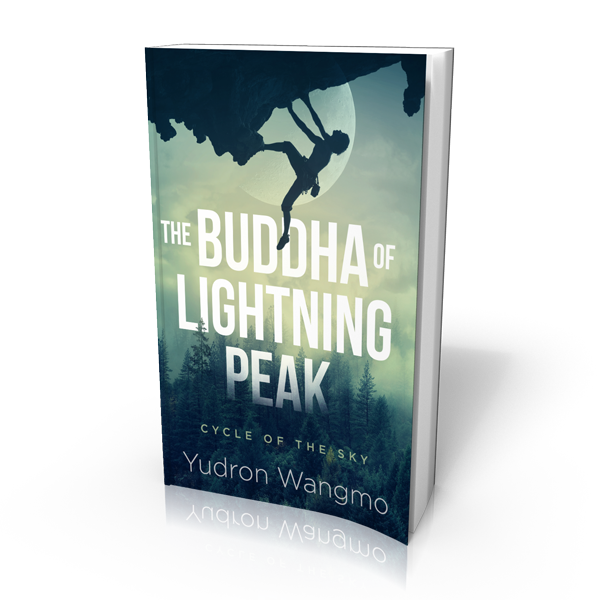 Sometimes it seems like no one has seventeen-year-old Dee Adair's back. She's got enough stress dealing with her little bro being locked up, a heartless homophobic grandmother, and an ex-girlfriend who gives her trouble every time they cross paths.
Now, sacred Lighting Peak—her only place of peace—is scheduled for destruction. Bulldozers and dynamite are poised to excavate the mine, massacring the animals who live there in the process. Matrika Shergill, the mine's hot no-nonsense owner, couldn't care less about the furry little darlings.
Dee must find the inner strength from her meditation practice to weather violence and betrayal—and harness the power of friendship—if she is to save Lightning Peak. Discouraged by apathetic adults, pursued by murderous goons, inspired by a sage, and yearning for love, she presses onward.
The Buddha of Lightning Peak forges the transformational journey of an imperfect African-American lesbian teen lit up by the heroic promise to help all living things no matter what.
Click here to order your copy on Amazon Kindle
Click here to order your copy on Barnes & Noble
REVIEWS
Review from LOTL – "The Buddha of Lightning Peak"
Weslyn Redinger wants one thing: to be normal again. Racked by panic attacks that have ruined her life and driven off her friends in the months since she saw the body of a young boy she loved rolled out to a waiting ambulance, she is now drawn in to a circle of seekers who surround a mysterious stranger living in her grandmother's backyard shed. After reluctantly attending his teachings, a series of dreams is unleashed—as vivid as her waking life. At night she is an attendant to the female teacher Uza Khandro from the Tibetan countryside, during the day she is a flawed sixteen-year-old struggling to get control over her body and her life.

Get your copy today!